Michigan 31, Illinois 14
To derp or not to derp...that is the question. Or is it the answer? Ron Zook isn't sure and he's been thinking about it real hard for a long time so you know that this is a quandary of such immense existential weight that it would boggle and possibly even crush the most powerful of minds. In reality, Ron Zook is not a football coach but a water ski enthusiast that happens to coach football on the side. Ron Zook's interests in life: being completely oblivious, running on third and 10, having blustery hair, and taking the wave runner out onto the streets of Champaign. In Ron Zook's world, this is perfectly normal. At any given time, Ron Zook coaches like it's six minutes into the first quarter and the repercussions of the accretion of derpitude stemming from his choices has not already torpedoed his team's chances. No matter what happens, Ron Zook is this on one never-ending loop of lobotomized bliss:
Should I keep going? The fact that he has survived to see a seventh season at Illinois is a testament to man's ability to ratchet up primordial self-preservation instincts in order to procure enough food to survive the day and/or barely beat Western Michigan and Northwestern.
With that out of the way, despite Zook's constitutional devotional to being terrible, Michigan was actually doing things to make the end result what it was. It didn't look great at times, but when you can muster up the bravado to complain about a first half performance that saw Michigan completely stifle Illinois's offense, you know things are probably pretty good. Winningly ugly certainly is more fun than losing really really ugly, and this statement will be included in a book of obvious statements written by Chad Henne and obviously titled "Excellence Is Good."
My first impression was one of doom and gloom, but, the more I think about it, maybe it's not so bad. Michigan put up 31 against a formidable defense, more than any other Illinois opponent save Northwestern (qualifier: yeah, those are some bad offenses on their schedule, but it's all relative at this point). This is of course not even mentioning the inopportune turnovers and the Illini's general inability to move the ball, additional reasons to not feel so bad about things. Obviously you can't just take turnovers out, but Michigan could have very easily scored in the 40s, on the road, against a pretty good defense. These aforementioned things in and of themselves aren't enough to assuage any feelings of discomfort, but together they make a convincing case.
It's hard to give the quarterback play a true grade given the paucity of data, but overall it's difficult to be too critical. Denard went 6/9 passing (excising the meaningless end of the first half Hail Mary), and he good on the few opportunities he did get, which including multiple lasers between the hashes and one laudable (if underthrown) touch pass to Koger down the field. As far as the playcalling goes, I think it's obvious that the coaches saw how well we ran the ball, saw how poorly the Illini did anything, and decided not to air it out much at all. It's not a pretty way to win, but it's a way to win. When an opponent as incompetent as the Illini basically obviates the need to pass...don't pass. Yes, it is in fact 2011 and not 1911.
At this point, with two more teams fielding okay defenses and mediocre at best offenses left on the schedule, I'm not sure if the battle plan really needs to change all that much. It's not flashy or exciting and it certainly doesn't get Denard the game reps he needs to become a better passer, but, as I said it's late for that. The time for Denard to throw it around was long ago, back in the halcyon days 6-0 run. Despite this, those who say that Devin should be the guy are, quite frankly, crazy. I have no idea how many of these people are extant, but whoever you are, you're crazy. Nevertheless, Devin did show some nice poise to step up and hit the open Odoms for 6; it's an improvement. Unless we are holding a lot of plays for the Ohio State game, it appears that both Devin and Denard are about as good as they're good to be this season, and that, to me, makes it obvious who should be getting the vast majority of the snaps. Maybe Devin wins the job in the offseason. Who knows. For now, Denard gives us the best chance to win, and that's all that matters.
Outside of the weekly quarterback non-controversy, Fitz Toussaint was busy looking like Mike Hart with speed again /Jackson'd. He ran for a career high 192 yards on 27 carries (good for a YPC of 7.1, a number that is still pretty good even if you take out the 65-yarder on the opening drive). Michigan has seen some times since Mike Hart moved on to the NFL, with Minor, Brown, McGuffie, Shaw, Smith, etc. all getting looks and all doing some nice things at times but never enough to be the undisputed #1. Fitz has done that and then some. I do admit to wondering how different (i.e. better) the offense would've looked in 2010 with a legitimate spread tailback to complement Denard, but as they say it's in the past.
Elsewhere in the run game, Denard did his thing, carrying 12 times for 45 yards, which isn't amazing but it's hard to be upset when two of those carries are touchdowns. The only Charles Barkley turrible moment that I can still recall is that botched 4th and goal, but even that isn't really Denard's fault so much as maybe a nice call by the Illini and poor blocking.
The offense is what it is. It's a work in progress, the Death Star circa Return of the Jedi. Borges is trying to construct something with a pile of Legos and Lincoln Logs and some rubber bands, and whatever is the result of this grostequely inadequate and variable pile of parts is going to be, well...inadequate and variable. As such, one way to mitigate that is to simply go into "just win" mode, which entails throwing 15 times between two quarterbacks throughout an entire game on the road.
I can't remember the last time a Michigan defense's performance made me feel so happy. I think the answer is "2006" but I can't be too sure. While the defense looked good earlier in the season, it was more a product of minimal expectations exceeded; solid performances but one saddled by the qualifiers of competition and our own low expectations. Now, Michigan's defense is an absolute good, an entity to count on and consider a strength without irony or reservation. This defense is good.
Again, a certain amount of Illinois derp is at play here, but a good amount of that derp came about because we looked fast and strong in the front 7, with the secondary forcing turnovers, helping in the run game, and overall shutting down the Illini passing game outside of AJ Jenkins. It felt like watching a Michigan defense of old, and for a second it felt like Glen Steele, Rob Renes, Jarrett Irons, Tripp Welborne, and Leon Hall were out there once again: hitting, covering, crushing.
The Illini had a mere 214 total yards of offense (37 rushing, 177 passing). For those counting at home, on 33 rushing attempts, the Illini averaged 1.1 YPC. ONE POINT ONE. Other than Jenkins, the passing game netted 74 yards. Greg Mattison has officially made the desert bloom.
Michigan's only mistakes came as a result of youth seeing the field (Clark) and not knowing how to defend the zone read/option, but whatever. Our top four tacklers (RVB, Martin, Demens, and Morgan) were all front 7 players, which is the way things should be. Four sacks, a Kovacs forced fumble/Gordon recovery, a JT Floyd interception, and an indomitable will to be in the right place and to hit whatever shows up at that place later, and you've got a 31-14 Michigan win in which in the Illini didn't score until late in the third.
Van Bergen and Martin continue to dominate, and man we are going to miss them next year. That said, with how improved the defense has been (including the DL), and the presence of essentially 3 guys coaching the DL (Hoke, Montgomery, Mattison), I'm not as worried as I maybe ought to be. I mean, Will Heininger notched a sack last week in Iowa City. While the depth is still scary and elite talent isn't quite there yet, there's enough there for a solid unit next year.
Think about our back 7 play the last three years (and beyond, even). Think of all the times Michigan did their best Oprah impression in gifting teams cheap touchdowns over and over again. Indecisive linebacker play, coverage breakdowns, abominable tackling, and, most importantly, no sense that anybody was on the same page, let alone reading the same book. It cannot be stated enough: we are so lucky to have a guy like Greg Mattison coaching this defense.
While Michigan did to a Illinois offense what many teams before them had done, the welcoming thought is right there: Michigan did what they were supposed to do. They saw a weak offense and suffocated it, they stared down the Ben Chappell Theory and swarmed it with a tacit refutation that was both coldly efficient and extremely fun to watch. Michigan 1, Ben Chappell Theory 0...the future is bright.
Special Teams
So, another not terrible game here (and by not terrible I mean not like the last few years); actually, it was pretty good. First, Gibbons?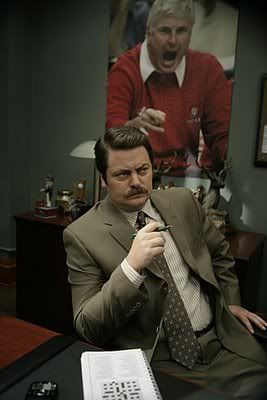 1 for 2 on the day, inspiring neither additional confidence nor additional reasons to worry. Otherwise, Gallon had a dynamic day returning punts: although he didn't break any for 6, he did return one for 32 yards (4 for 62 on the day). Hagerup was sort of mediocre once again, punting four times for 137 yards, good for an average of 34.3 per punt. He had a long of 44 and a 30-yarder that pinned the Illini just inside their own 15 (a good thing, but not for that average).
Miscellaneous Minutiae
Odoms! Anybody that reads this knows how big of an Odoms fan I am, so it's been nice to see him get on the stat sheet last week in Iowa City and this week with the touchdown. As good as Gallon has been, there's always room for quality depth on the field. Here's to a final three games to remember for Odoms (and the rest of the seniors, for that matter).
J.T. Floyd, a week after getting smacked by one Marvin McNutt, looked like a legitimately good Big Ten corner. He was active on the ball, and the interception plus return is just gravy for a guy who I basically equated to Grant Mason before the season started. Nebrask'a group of wideouts isn't particularly talented, so one would expect Floyd to lock things down once again. That's right Big Ten...you don't come in here and throw on FLOYD ISLAND.
Michigan's rushing output exceeded the Illini defense's previous average of 102.9 yards per game by approximately 120 yards.
Denard passed Tom Harmon on Michigan's career touchdown runs list. He also passed Tim Tebow and Dan LeFevour on the NCAA career rushing list. Just sayin'.
Thomas Gordon now has four fumble recoveries on the year after recovering a ball coerced out of Jason Ford's hands by Jordan Kovacs's helmet. Fumble recoveries may be somewhat random, but Gordon seems to be around the ball whenever these things happen.
With Nebraska and Ohio State continuing to look about as potent as Illinois on offense, it's hard not to look at the next two games and reduce our likelihood to win or lose to, yes...Denard.
It still hasn't hit me that we're actually 8-2 with a good shot at going 10-2. Wow. I'll finally be back in Ann Arbor for this week's game against Nebraska for the first time since SDSU...can't wait.